Warsztaty
Espresso Kobiecości
Espresso Kobiecości
Autorski warsztat rozwoju osobistego dla Kobiet. To warsztat o trzech źródłach kobiecej MOC-y, czyli o miłości, radości i kreowaniu życia, jakiego pragnie Twoje serce. To energetyczne spotkanie kobiecej mocy, otwartości, delikatności i ciepła.
W programie:
Pauza i poczucie siebie tu i teraz – bo bycie, jest Kobietą.

Praktyka Soul Body Fusion® jako droga do własnego serca.
Obrazy i historie, jakie płyną za nimi dla Ciebie, pomogą:

poznać pragnienia własnego serca,
otworzyć się i zaufać swojej intuicji,
poprawić relacje ze swoim łonem.

Odkrywanie nowej jakości swojej kobiecości, wraz z uszanowaniem tego co męskie.
Dlaczego warto:
Podczas warsztatu odkryjesz nową wartość i jakość swojej kobiecości.

Głęboki proces wewnętrzny, otworzy przed Tobą nowe możliwości. A to tylko dzięki zmianie perspektywy poprzez obraz, metaforę oraz interakcje z innymi uczestniczkami.
Niezwykły sposób nawiązania bliskiej relacji z samą sobą pozwoli Ci otworzyć się i budować bliskie relacje, zarówno prywatne jak i zawodowe.
Wzmocnisz własną pewność siebie, swoją wartość i sprawczość – jako Kobiety, pełniącej wiele życiowych ról.
Będziesz miała okazję do nawiązania nowych relacji i wymiany doświadczeń.
Doświadczysz pracy z unikalną i inspirującą metodą Points Of You® oraz Soul Body Fusion®.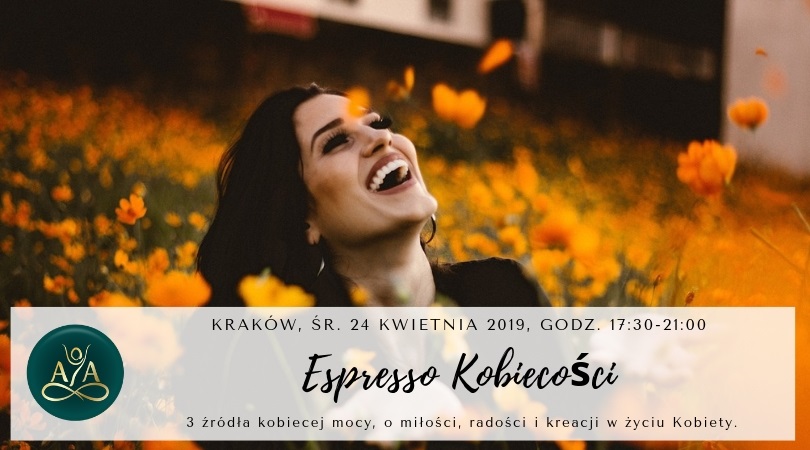 Warsztat prowadzony jest w oparciu, o:
Points Of You® – praca z podświadomością przez obraz, słowo i metaforę, otwiera umysł i serce, umożliwia wyjście poza schematy myślenia i działania.
Soul Body Fusin® – proces, który ugruntowuje i harmonizuje, podnosi energię ciała, integruje ciało i duszę.
Techniki oddechowe, relaksacyjne, uwalniające i wizualizacja.
Photo: Unsplash Thank you