Być Kobietą.
Warsztat rozwoju osobistego dla Kobiet. Inspirujące spotkanie z Points Of You®. Wewnętrzny aspekt kobiecości, czyli jak czerpać MOC z energii żeńskiej.
Każda z nas posiada w sobie energię żeńską i męską. Obie te jakości są niezbędne, służą nam i uzupełniają się. Umiejętność, ich wykorzystania, wpływa na jakość życia i współżycia.
Kobieca jakość – to BYCIE, kreacja, zatrzymanie się, wgląd w siebie, lekkość, płynięcie z życiem, … stąd też powiedzenie o "twórczym kobiecym, nic nie robieniu'. Energia męska – to DZIAŁANIE, osiąganie, kontrolowanie, granice.
Natura lubi równowagę. My Kobiety, niekiedy idziemy przez życie na 'jednym zasilaniu'. Nie czerpiemy w pełni, ze swoich żeńskich zasobów … bo nieświadome, bo taki przekaz, bo nie umiemy inaczej …
Jeżeli
:
pragniesz zainspirować się, odnaleźć swoją energię kobiecości, by cieszyć się życiem, wykorzystując w pełni swój potencjał,

masz wszystko czego potrzebujesz: dom, rodzinę, pracę, sukces, a odczuwasz jakiś wewnętrzny brak,
czujesz się przemęczona myśleniem, kontrolowaniem, ogarnianiem wszystkiego,
czujesz, że za dużo masz 'na sobie' i nie wiesz, jak odpuścić, … to prawdopodobnie sygnał, aby zaprosić kobiecą energię.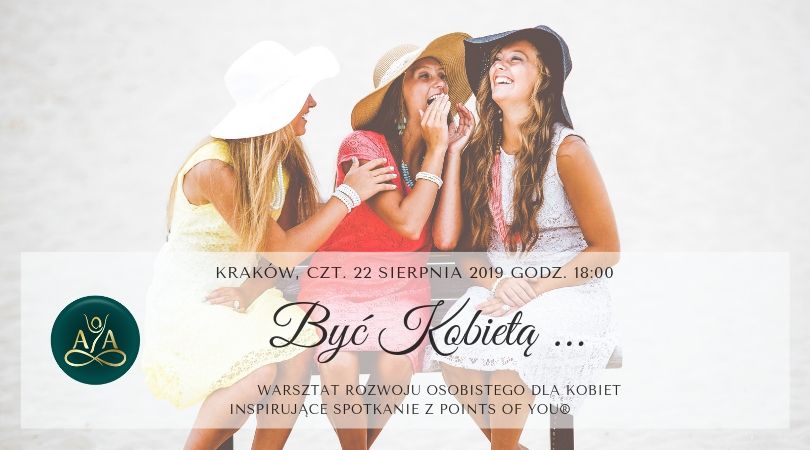 Poznasz, doświadczysz, poczujesz:
Jaką jakość wprowadza aktywacja energii żeńskiej?

 

Jak aktywować energię żeńską?
Jak dynamiki energii żeńskiej i męskiej, uzupełniają się?
Jak zachować właściwą polaryzację obu energii?
Jak pielęgnować kobiecą przestrzeń w sobie? 
Warsztat prowadzony jest w oparciu, o:
Points Of You® – praca z podświadomością przez obraz, słowo i metaforę, otwiera umysł i serce, umożliwia wyjście poza schematy myślenia i działania.
Photo: Unsplash Thank you