Warsztaty
AYA Jestem … więc zamykamy!
AYA Jestem … więc zamykamy!
Daj sobie szansę i stwórz przestrzeń na NOWE . Aby zaprosić i powitać NOWE, najpierw warto zrobić porządki, uwolnić przestrzeń, z wdzięcznością pożegnać to, co już nie służy. Dlaczego? Gdy naszą przestrzeń zajmują ograniczające przekonania, nawyki czy przedmioty, stale przypominające o bólu, trudno nam znaleźć perspektywę, co dopiero przestrzeń na nowe.    
To warsztat, gdzie doświadczamy
:
Oczyszczania myśli – dzięki wspaniałemu narzędziu, kt

ó

re pozwala wyciszyć zapracowany 24 godziny na dobę umysł.

Spotkania z bezwarunkową miłością i akceptacją samego siebie – bez względu na bagaż doświadczeń.

Tworzenia własnego niepowtarzalnego "Albumu Życia", w oparciu o  Points of You®.

Sięgania do wewnętrznego źr

ó

dła swojej mocy – praktykując Soul Body Fusion®, kt

ó

re pomaga sięgać do swojej wewnętrznej mądrości, do swojego serca, głosu swojej duszy.
To warsztat dla osób, które poszukują

:
energii i motywacji do postanowień noworocznych,

inspiracji do zmian i poznawania siebie,
transformacji i oczyszczenia, z tego, co już nie służy,
czegoś nowego, intrygującego i innowacyjnego,
pragną 

doświadczyć wsp

ó

lnego podróżowania w głąb siebie,

spotkania z drugim człowiekiem,

po prostu pobyć razem!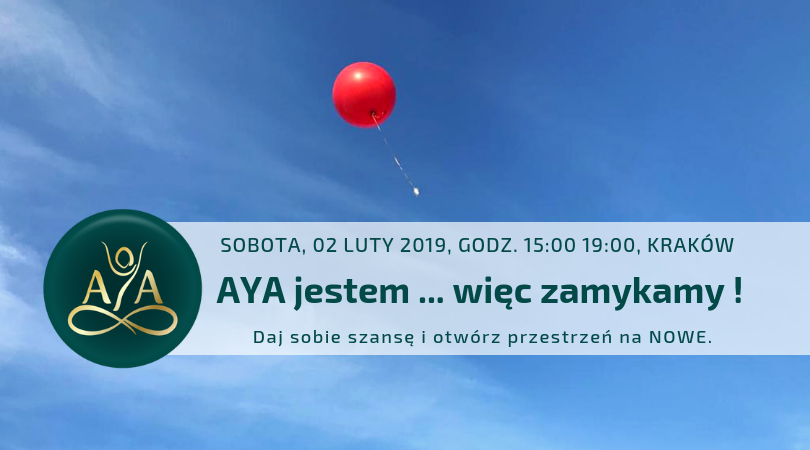 Warsztat prowadzony jest w oparciu, o:
Points Of You® – praca z podświadomością przez obraz, słowo i metaforę, otwiera umysł i serce, umożliwia wyjście poza schematy myślenia i działania.
Soul Body Fusin® – proces, który ugruntowuje i harmonizuje, podnosi energię ciała, integruje ciało i duszę.
Techniki oddechowe, relaksacyjne, uwalniające i wizualizacja.
Photo: Unsplash Thank you