Warsztaty
Warsztat Soul Body Fusion® 
Warsztat Soul Body Fusion®.
Soul Body Fusion® to światło i MOC, które dzięki jego twórczyni
Jonette Crowley, najpierw odnalazłam w sobie ❤️ a teraz mogę i pragnę podawać dalej.
Soul Body Fusion® to proces, który przywraca jedność naszej duszy i ciała. Wprowadza harmonię i pełnię w codzienne życie.
Jak często …
brakuje Ci samoakceptacji,
żyjesz w poczuciu winy,
czujesz nienawiść do własnego ciała,
czy też rozpamiętujesz rozczarowania i ból z przeszłości?
To wszystko zwiększa nasze energetyczne rozdzielenie duszy i ciała. Nasz poziom energetyczny jest tak niski, że wręcz brakuje nam siły, by przyciągać szczęście i obfitość.
Soul Body Fusion® to znakomity energetyczny "rozruch", który natychmiast podnosi Twoje wibracje i pomaga poczuć pełnię siebie, która jest podstawą i warunkiem zdrowia, szczęścia i sukcesów.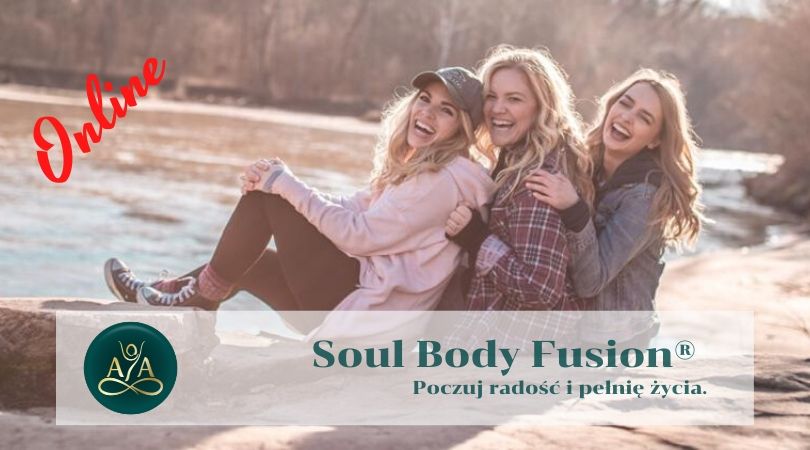 Soul Body Fusion® może pomóc, gdy:
jesteś na rozstaju i nie wiesz, którą wybrać z dróg,
wiesz, dokąd iść lecz nie możesz tego osiągnąć,
czujesz się zagubiony(a) w życiu,
czujesz się nieugruntowany(a) – jakbyś tu nie należał(a),
odczuwasz brak szczęścia,
masz niskie poczucie własnej wartości,
nie robisz tego co kochasz lub nie kochasz tego co robisz, a może nie wiesz co kochasz,
pragniesz komunikować się z poziomu serca i zaufać intuicji,
poszukujesz spokoju i równowagi,
pragniesz w pełni rozwinąć swój potencjał we wszystkich obszarach życia,
Gdy patrzysz na siebie, na innych i codzienne wydarzenia z przestrzeni serca, wdzięczność i zrozumienie nie opuszcza Cię.
Zapraszam, jeśli masz ochotę doświadczyć, jak skuteczne może być Soul Body Fusion® w Twoim życiu.
Warsztaty prowadzone są w kameralnej, max. 4 osobowej grupie.